The Inspiration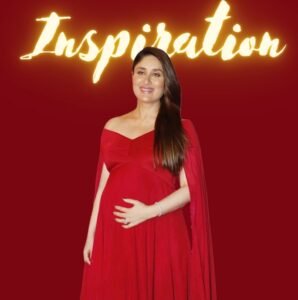 We started in July 2020 , Since then we have connected with so many beautiful moms and moms to be. While the other day a friend asked, why a mom specific clothing brand suddenly and the first thing that popped into my mind was Bebo aka Kareena Kapoor Khan. We are a jaipur based maternity dress brand. we design pregnancy dresses from mom to be.

What To D0?
I know that's sort of vague but let me clarify. Pregnancy is a life-changing event and our society has conditioned us to believe that when pregnant, it is all a woman is. We lose our identity, need to be in the house all the time for fear of any complications, wear certain clothes only that would cover our baby bump or are just comfortable. During the entire pregnancy, we are just told to rest and be happy. Ironically so, for me, happiness comes from dressing up and going out and that's the same thing that I felt is the most frowned.

Dont Give Up On Your Dreams
Now, people would say that so many celebrities flaunt their baby bump, so what was special about Kareena here?! Pardon my fangirling but she is special, she broke the stereotypes and shut down the speculations about what pregnancy means. In an interview, during her pregnancy in 2016, she said, "I'm pregnant, not a corpse. And what maternity break? It's the most normal thing on earth to produce a child. It is high time the media back off, and stop treating me any different than I was. Anybody who is bothered shouldn't work with me… but my work goes on as is, like always. Stop making it a national casualty."

Struggle To Dress 'The Bump'
I was highly influenced and inspired by the way she carried herself during the entire duration of her pregnancy which I wanted to adapt to when I got pregnant. The challenges I faced were not just in terms of societal construct but the basic logistics one too. There is a dearth of affordable yet fashionable maternity wear. After my first trimester, I finally got back to my love for designing and started sketching outfits for myself because I was done with the endless online search which never led to anything. After sporting 1 of my designs in my maternity shoot, I got quite a lot of queries on where I got it from. The problem was quite prevalent, and I felt that I had a solution to it while getting back to my first love- designing.

And Mom's Wardrobe was born
From paper to person, it's been a long journey. While I had the idea and inspiration, I didn't really have much clue on how to begin. Though what I never expected was to find a partner in my sister-in-law Prachi. Her theoretical knowledge on how to run a clothing line is what gave us the final push. And here we are, growing stronger as a team with every passing day and only hope to inspire you to embrace your individuality while stepping on this beautiful journey of motherhood.
Saloni Jain
(Mom's wardrobe)